Welcome to September!
It's back-to-school time, or soon will be. Here's a required reading list that you will actually want to read.
Study hard!
---
Updraft by Fran Wilde (September 1, 2015, SFF/Steampunk, Tor Books)  In a city of living bone rising high above the clouds, where danger hides in the wind and the ground is lost to legend, a young woman must expose a dangerous secret to save everyone she loves
Welcome to a world of wind and bone, songs and silence, betrayal and courage.
Kirit Densira cannot wait to pass her wingtest and begin flying as a trader by her mother's side, being in service to her beloved home tower and exploring the skies beyond. When Kirit inadvertently breaks Tower Law, the city's secretive governing body, the Singers, demand that she become one of them instead. In an attempt to save her family from greater censure, Kirit must give up her dreams to throw herself into the dangerous training at the Spire, the tallest, most forbidding tower, deep at the heart of the City.
As she grows in knowledge and power, she starts to uncover the depths of Spire secrets. Kirit begins to doubt her world and its unassailable Laws, setting in motion a chain of events that will lead to a haunting choice, and may well change the city forever—if it isn't destroyed outright.
Wicked and Wanton by Melissa Blue  (September 1, 2015, Romance)  What happens when one night isn't enough? Sebastian Clark is a charming bastard. He's fine with that. Until he spends a hot, sweaty weekend with Nicole Harrison. She's tangling him in knots while keeping her heart under lock and key. There's only one thing he can do—turn the tables.
WICKED AND WANTON follows the erotic tale between Sebastian and Nicole as they navigate sex and love after a steamy one night stand.
Sorcerer to the Crown (Sorcerer Royal #1) by Zen Cho (September 1, 2015, SFF/Historical, Ace) Magic and mayhem collide with the British elite in this whimsical and sparkling debut.
At his wit's end, Zacharias Wythe, freed slave, eminently proficient magician, and Sorcerer Royal of the Unnatural Philosophers—one of the most respected organizations throughout all of Britain—ventures to the border of Fairyland to discover why England's magical stocks are drying up.
But when his adventure brings him in contact with a most unusual comrade, a woman with immense power and an unfathomable gift, he sets on a path which will alter the nature of sorcery in all of Britain—and the world at large…
A Seal's Temptation by Tawny Weber (September 1, 2015, Romance, Harlequin Blaze)
Subject: Navy SEAL Shane 'Scavenger' O'Brian
Mission: Seduce and satisfy Lark Sommers!
Lark Sommers's dry spell is officially a sex-starved desert. Since taking over her mum's quirky coffee shop in Nowhere, Idaho — putting her own career on permanent hold — Lark's been, well, miserable. But her friends have a plan, one that starts with a super-hot guy with a rockin' hard bod.
US Navy SEAL Shane O'Brian has no clue he's being set up. All he knows is that Lark does incredible things to his libido. Still, Shane can't quite bring himself to tell her what he does for a living. After all, their risqué business is temporary — no strings, no falling in love. Especially when there's no way this SEAL would ever be tempted into anything more than a sexy little fling…
Sloe Ride (Sinners #4) by Rhys Ford (September 4, 2015, MM Romance/Romantic Suspense, Dreamspinner Press)  It isn't easy being a Morgan. Especially when dead bodies start piling up and there's not a damned thing you can do about it.
Quinn Morgan never quite fit into the family mold. He dreamed of a life with books instead of badges and knowledge instead of law—and a life with Rafe Andrade, his older brothers' bad boy friend and the man who broke his very young heart.
Rafe Andrade returned home to lick his wounds following his ejection from the band he helped form. A recovering drug addict, Rafe spends his time wallowing in guilt, until he finds himself faced with his original addiction, Quinn Morgan—the reason he fled the city in the first place.
When Rafe hears the Sinners are looking for a bassist, it's a chance to redeem himself, but as a crazed murderer draws closer to Quinn, Rafe's willing to sacrifice everything—including himself—to keep his quixotic Morgan safe and sound.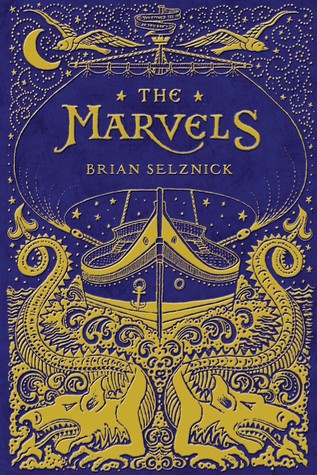 The Marvels by Brian Selznick (September 15, 2015, MG/Graphic Novel, Scholastic Press)  Caldecott Award winner and bookmaking trailblazer Brian Selznick once again plays with the form he invented and takes readers on a voyage!
Two seemingly unrelated stories–one in words, the other in pictures–come together. The illustrated story begins in 1766 with Billy Marvel, the lone survivor of a shipwreck, and charts the adventures of his family of actors over five generations. The prose story opens in 1990 and follows Joseph, who has run away from school to an estranged uncle's puzzling house in London, where he, along with the reader, must piece together many mysteries.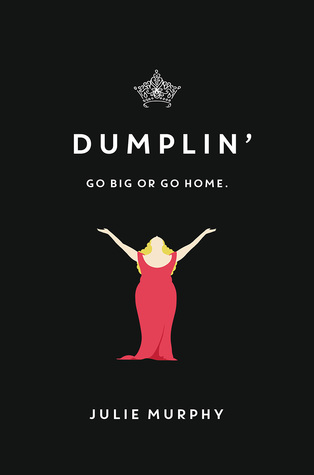 Dumplin' by Julie Murphy (September 15, 2015, YA, Balzer + Bray) Self-proclaimed fat girl Willowdean Dickson (dubbed "Dumplin'" by her former beauty queen mom) has always been at home in her own skin. Her thoughts on having the ultimate bikini body? Put a bikini on your body. With her all-American beauty best friend, Ellen, by her side, things have always worked . . . until Will takes a job at Harpy's, the local fast-food joint. There she meets Private School Bo, a hot former jock. Will isn't surprised to find herself attracted to Bo. But she is surprised when he seems to like her back.
Instead of finding new heights of self-assurance in her relationship with Bo, Will starts to doubt herself. So she sets out to take back her confidence by doing the most horrifying thing she can imagine: entering the Miss Clover City beauty pageant—along with several other unlikely candidates—to show the world that she deserves to be up there as much as any twiggy girl does. Along the way, she'll shock the hell out of Clover City—and maybe herself most of all.
With starry Texas nights, red candy suckers, Dolly Parton songs, and a wildly unforgettable heroine— Dumplin' is guaranteed to steal your heart.
The Birthright (The Birthright Trilogy Book 3) by Necole Ryse (September 15, 2015, NA/Mystery &Thriller) Raevyn Jones has successfully dodged jail time and come within one inch of her life during her sophomore year at Benjamin Wallace Fitzgerald University, the nations first Ivy League institution exclusively for African Americans.
But her junior year is when she faces her biggest challenge to date — piecing her family together.
Nightmares from her past loom in the distance, threatening to expose her ugly truth. What Raevyn discovers could change her entire existence and even her legacy.
In the thrilling conclusion of The Birthright Trilogy we finally find out if B. W. Fitz is indeed her birthright….
Fatal Frenzy (Fatal #9) by Marie Force (September 15, 2015, Romantic Suspense, Carina Press) Inauguration day is almost here… Lieutenant Sam Holland is on leave, recovering from an attack that shook her to the core. With no case to distract her, she's trying to stay busy—even voluntarily meeting with her new White House staff. But it's not enough to keep the horrific memories at bay, and her family is worried…especially her husband, Vice President Nick Cappuano.
Nick is dealing with his own demons where his wife's safety is concerned, losing night after night of sleep as he works to make sure what happened that day will never happen again. The pressure is building inside the Cappuanos' marriage, and something's got to give before Nick takes the oath of office.
When two college girls go missing in the midst of inauguration madness, the chief of police needs the one cop he can count on to find them and save the Metro PD from disgrace. In a case full of ugly twists and turns, Sam will have to confront her past and find her strength again…before it's too late.
Binti by Nnedi Okorafor (September 22, 2015, Sci-fi, Tor.com) Her name is Binti, and she is the first of the Himba people ever to be offered a place at Oomza University, the finest institution of higher learning in the galaxy. But to accept the offer will mean giving up her place in her family to travel between the stars among strangers who do not share her ways or respect her customs.
Knowledge comes at a cost, one that Binti is willing to pay, but her journey will not be easy. The world she seeks to enter has long warred with the Meduse, an alien race that has become the stuff of nightmares. Oomza University has wronged the Meduse, and Binti's stellar travel will bring her within their deadly reach.
If Binti hopes to survive the legacy of a war not of her making, she will need both the the gifts of her people and the wisdom enshrined within the University, itself – but first she has to make it there, alive.
A Mad Zombie Party (White Rabbit Chronicles #4) by Gena Showalter (September 29, 2015, YA/Paranormal, Harlequin Teen) Ali Bell and Cole Holland's crew of zombie slayers thought they'd won the war against Anima Industries, the evil company responsible for capturing and experimenting on zombies in an effort to discover the secret to immortality. In the last epic clash, the slayers lost many of their crew and closest friends. But Frosty, the ice man himself, has not recovered from one casualty in particular—the love of his life, Kat Parker.
On the path to self-annihilation, Frosty receives a message from beyond—Kat's spirit returns, insisting he partner with rogue slayer Camilla Marks. Frosty will do anything for Kat. Except that. Camilla is the one who betrayed them all, leading to Kat's death.
But when Anima rises from the grave to become a force the slayers may not have the strength to overcome, Frosty, Camilla and all the slayers will have to work together to survive. And one broken slayer will learn that sometimes, the line between hate and attraction is blurred…and the road to redemption isn't through revenge, but in letting go of the past and grabbing hold of the future.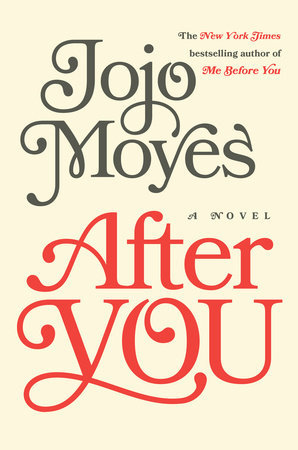 After You (Me Before You #2) by Jojo Moyes (September 29, 2015, Contemporary/Womens Fictions, Pamela Dornan Books) Jojo Moyes says: "I hadn't planned to write a sequel to Me Before You. But working on the movie script, and reading the sheer volume of tweets and emails every day asking what Lou did with her life, meant that the characters never left me. It has been such a pleasure revisiting Lou and her family, and the Traynors, and confronting them with a whole new set of issues. As ever, they have made me laugh, and cry. I hope readers feel the same way at meeting them again."
Free Country: A Tale of The Children's Crusade (The Children's Crusade) by Neil Gaiman (September 29, 2015, SFF/Graphic Novel, Vertigo)  For the first time ever, the two-issue miniseries THE CHILDREN'S CRUSADE, written by Neil Gaiman, Alisa Kwitney and Jamie Delano, is collected – and with them, a new chapter written by Toby Litt that completes the tale as Gaiman originally envisioned it.
When several children go missing in a small English town, the Dead Boy Detectives are on the case. A series of strange and unexpected twists takes them to Free Country, a place that dates back a millennium, where children never grow old and are free from the abuse and tyranny of adults. But Free Country is failing, and what it needs is the strength of five innately powerful children – including the young sorcerer Timothy Hunter – to restore their uncanny world to what it once was.
This hardcover collects THE CHILDREN'S CRUSADE #1 and THE CHILDREN'S CRUSADE #2, written by Gaiman with cowriters Alisa Kwitney and Jamie Delano. A brand-new middle chapter written by DEAD BOY DETECTIVES novelist Toby Litt and drawn by artist Peter Gross completes this compelling tale of ancient history, stolen dreams and lost children. It also features a new introduction by Gaiman, plus new cover art by artist Mark Buckingham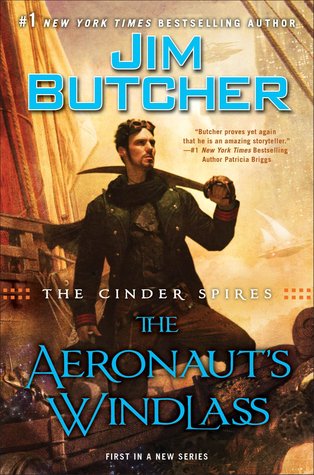 The Aeronaut's Windlass (The Cinder Spires #1) by Jim Butcher (September 29, 2015, SFF/Steampunk, Roc) Since time immemorial, the Spires have sheltered humanity, towering for miles over the mist-shrouded surface of the world. Within their halls, aristocratic houses have ruled for generations, developing scientific marvels, fostering trade alliances, and building fleets of airships to keep the peace.
Captain Grimm commands the merchant ship, Predator. Fiercely loyal to Spire Albion, he has taken their side in the cold war with Spire Aurora, disrupting the enemy's shipping lines by attacking their cargo vessels. But when the Predator is severely damaged in combat, leaving captain and crew grounded, Grimm is offered a proposition from the Spirearch of Albion—to join a team of agents on a vital mission in exchange for fully restoring Predator to its fighting glory.
And even as Grimm undertakes this dangerous task, he will learn that the conflict between the Spires is merely a premonition of things to come. Humanity's ancient enemy, silent for more than ten thousand years, has begun to stir once more. And death will follow in its wake…
Six of Crows (Six of Crows #1) by Leigh Bardugo (September 29, 2015, YA/High Fantasy, Henry Holt & Co.) Ketterdam: a bustling hub of international trade where anything can be had for the right price—and no one knows that better than criminal prodigy Kaz Brekker. Kaz is offered a chance at a deadly heist that could make him rich beyond his wildest dreams. But he can't pull it off alone…
A convict with a thirst for revenge.
A sharpshooter who can't walk away from a wager.
A runaway with a privileged past.
A spy known as the Wraith.
A Heartrender using her magic to survive the slums.
A thief with a gift for unlikely escapes.
Six dangerous outcasts. One impossible heist. Kaz's crew is the only thing that might stand between the world and destruction—if they don't kill each other first
The Heart Goes Last (Positron 0) by Margaret Atwood (September 29, 2015, Sci-fi, Nan A. Talese) Living in their car, surviving on tips, Charmaine and Stan are in a desperate state. So, when they see an advertisement for Consilience, a 'social experiment' offering stable jobs and a home of their own, they sign up immediately. All they have to do in return for suburban paradise is give up their freedom every second month – swapping their home for a prison cell. At first, all is well. But then, unknown to each other, Stan and Charmaine develop passionate obsessions with their 'Alternates,' the couple that occupy their house when they are in prison. Soon the pressures of conformity, mistrust, guilt and sexual desire begin to take over.