We are entering the season of giving and gratitude, and we're ever thankful for the gift of books. We are especially thankful for the gift of new books to add to our libraries.
Also, it is never too early to start your Christmas shopping *hint hint*.
---
Breaking Bailey's Rules: Reclaimed by the Rancher by Brenda Jackson (Contemporary Romance, Harlequin Desire, November 1, 2015) Rule number one for Bailey Westmoreland: Never fall for a man who would take her away from her tight-knit family's Colorado home. So why is she following rancher Walker Rafferty all the way to Alaska? Bailey tells herself she owes the sexy loner an apology, and once she gets there, it's only right to stay and help him when he's injured…isn't it? Before long, Bailey realizes home might be where you make it–if Walker is ready to take all she has to offer.
Desire's Pride by Tempeste O'Riley (M/M, Contemporary Romance, Dreamspinner Press, November 2, 2015) When Chase Manning wakes up on the first morning of PrideFest, the last thing he expects to find is his lover and life partner, Rhys Sayer, on bended knee. But the news that marriage has been legalized in the state is a game changer for both of them.After a mad dash to the courts, all they want is to find their friends at PrideFest to celebrate. However, what happens when they arrive will bond them together forever—if their friends don't have a collective meltdown about their sudden disappearance first.
Black Wolves (The Black Wolves Trilogy #1) by Kate Elliot (High/Epic Fantasy, Orbit, November 3, 2015) An exiled captain returns to help the son of the king who died under his protection in this rich and multi-layered first book in an action-packed new series.
Twenty two years have passed since Kellas, once Captain of the legendary Black Wolves, lost his King and with him his honor. With the King murdered and the Black Wolves disbanded, Kellas lives as an exile far from the palace he once guarded with his life.
Until Marshal Dannarah, sister to the dead King, comes to him with a plea-rejoin the palace guard and save her nephew, King Jehosh, before he meets his father's fate.
Sugar (Sugar and Spice #2) by Seressia Glass (Contemporary Romance, Penguin, November 3, 2015) Thirty-five year-old Siobhan "Sugar" Malloy, co-owner of Sugar and Spice Café and a part-time burlesque performer made a pact with her best friends to start living—and loving—on their own terms. This time she draws the short straw, meaning it's her time to take a walk on the wild side. Who better to wild out with than twenty-five year-old Charley Townsend, studly owner of a bike messenger service? Caught up in a hot cougar fantasy, Siobhan is shocked when her boy toy wants forever. But when Siobhan's eighteen year-old estranged daughter arrives with an ultimatum, Siobhan finds herself faced with a broken heart no matter which choice she makes.
Without Light or Guide, Los Nefilim, Part 2 by T. Frohock (Historical Fantasy, Harper Voyager Impulse, November 3, 2015) Always holding themselves aloft from the affairs of mortals, Los Nefilim have thrived for eons. But with the Spanish Civil War looming, their fragile independence is shaken by the machinations of angels and daimons … and a half-breed caught in-between.
For although Diago Alvarez has pledged his loyalty to Los Nefilim, there are many who don't trust his daimonic blood. And with the re-emergence of his father—a Nefil who sold his soul to a daimon—the fear is Diago will soon follow the same path.
Yet even as Diago tries to prove his allegiance, events conspire that only fuel the other Nefilim's suspicions—including the fact that every mortal Diago has known in Barcelona is being brutally murdered.
The second novella in T. Frohock's Los Nefilim series, WITHOUT LIGHT OR GUIDE continues Diago's journey through a world he was born into, yet doesn't quite understand.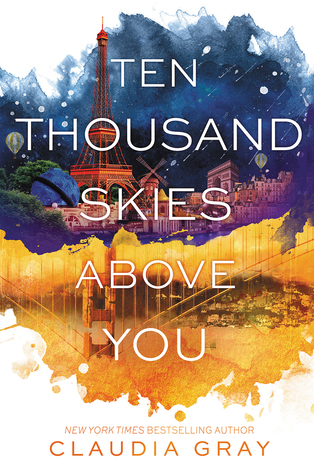 Ten Thousand Skies Above You (Firebird #2) by Claudia Gray (YA/SFF/Dystopia, Harper Teen, November 3, 2015)Ever since she used the Firebird, her parents' invention, to cross into alternate dimensions, Marguerite has caught the attention of enemies who will do anything to force her into helping them dominate the multiverse—even hurting the people she loves. She resists until her boyfriend, Paul, is attacked and his consciousness scattered across multiple dimensions.
Marguerite has no choice but to search for each splinter of Paul's soul. The hunt sends her racing through a war-torn San Francisco, the criminal underworld of New York City, and a glittering Paris where another Marguerite hides a shocking secret. Each world brings Marguerite one step closer to rescuing Paul. But with each trial she faces, she begins to question the destiny she thought they shared.
The second book in the Firebird trilogy, Ten Thousand Skies Above You features Claudia Gray's lush, romantic language and smart, exciting action, and will have readers clamoring for the next book.
Star Wars: Kanan, Vol. 1: The Last Padawan (Star Wars comics canon) by Greg Weisman (SFF/Graphic Novel/Space Opera, Marvel Comics, November 3, 2015) In Star Wars: Rebels, Kanan Jarrus is a cocky, sarcastic renegade fighting the Galactic Empire alongside the ragtag crew of the Ghost. But years before, during the Clone Wars, he was known as Caleb Dume, a Jedi Padawan training under Master Depa Billaba. Neither master nor apprentice ever suspected that their "loyal" Clone Troopers would turn on them upon the issuing of Order 66 — the Emperor's directive to execute all Jedi. How did Caleb Dume escape the Jedi purge? How did he learn to survive on his own after his master fell? And how did he become the man we know as Kanan Jarrus? What can a Padawan do when being a Jedi makes him a target? Join young Caleb for a tale that bridges the years between the Clone Wars and Rebels! Collecting KANAN: THE LAST PADAWAN #1-5.
Soul Warrior (The Age of Kali #1) by Falguni Kothari (SFF/Paranormal Romance, November 5, 2015) Twisted myths. Discretion advised. Fight fate, or succumb to destiny? In the dark Age of Kali, the Soul Warrior alone stands guard over the Human Realm, protecting its denizens from evil-willed asuras or demons. When a trick of fate appoints him guru to a motley crew of godlings, he agrees to train them as demon hunters against his better judgment. Suddenly, Lord Karna is not only battling the usual asuras with sinister agendas, but also rebellious students and a fault-ridden past. Spanning the cosmic realms of mythic India, here is a tale of a band of supernatural warriors who come together over a singular purpose: the salvation of Karna's secret child.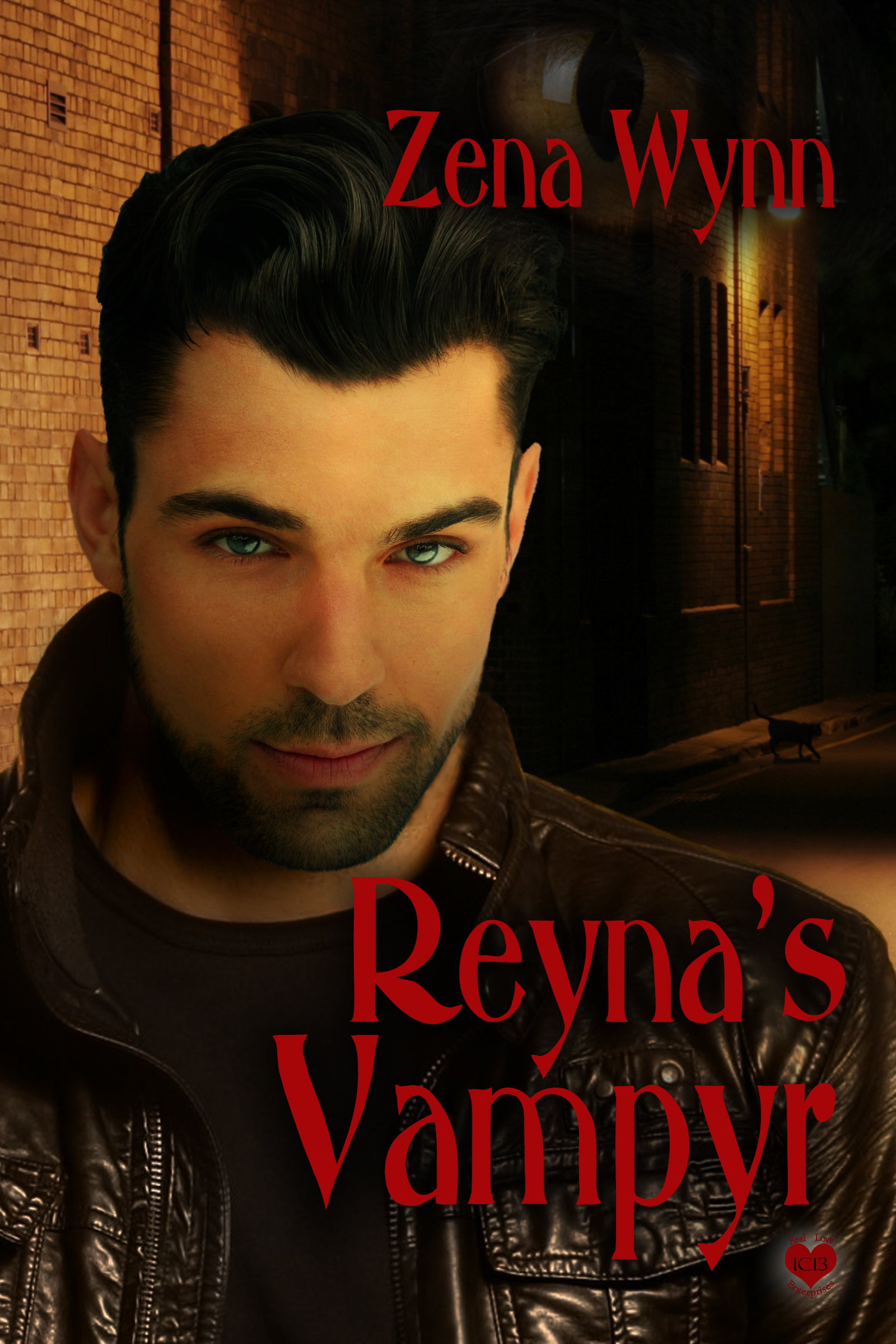 Reyna's Vampyr by Zena Wynn (Paranormal Romance, Real Love Enterprises, November 15, 2015) Reyna Leoine has good reason to hate the Vampyr after what one did to her mother. Her goal in life is to stay as far away from them as possible. When she compulsively accepts a dare to enter their domain—The Gladiator—Reyna questions her sanity. When the leader of the local Vampyr clutch claims her as his, Reyna does the sensible thing. She runs.
Tariq recognizes his Heart's Blood the minute he sees her sitting at the bar. After centuries of being alone, he has no intention of allowing her to escape him. When she manages to do just that, Tariq goes a little crazy.
Tariq Bastien does what Vampyrs do best—he hunts. The more he discovers about her, the less it makes sense. No human should be able to escape him, and he'd recognize one of his kind. When he finally finds her, will the mystery of her past draw them together or drive them apart?
Heated Moments by Phyllis Bourne (Contemporary Romance, Kimani, November 17, 2015) Opposites attract…and ignite!
Hold me Close by Megan Hart (Contemporary Romance, Harlequin MIRA, November 24, 2015) Apart, they are broken, but together, they are whole.
Effie and Heath are famous. Not for anything they did, but for what happened to them as teenagers. Abducted and abused by the same man, they turned to each other for comfort until they were finally able to make their escape.
Now adults, their relationship is fraught with guilt and despair. Whether fighting or making love, their passion is strong enough to destroy them both — and Effie's not about to let that happen. She knows it's time for her to have a 'normal' relationship, and Heath is nothing but a constant reminder of the dark past they share. Heath, on the other hand, knows Effie is the only woman he can ever love. She may want to forget what happened, but he's convinced that they must face their past together in order to move forward. So while Effie continues to bring new men into her life, Heath becomes obsessed with proving he's the one she needs.
Then a new crisis arises and Effie begins to lose every scrap of self-control she ever had. As she struggles against her desire to return to the one man who understands her, she discovers that sometimes the only safety you find is with the person who is the most dangerous for you.
Warren the 13th and The All-Seeing Eye by Tania del Rio (Middle Grade, SFF, Quirk Books, November 24, 2015) Meet Warren the 13th, a cursed 12-year-old Victorian bellhop who's terribly unlucky . . . yet perpetually optimistic, hard-working, and curious. Orphan Warren's pride and joy is his family's hotel, but he's been miserable ever since his evil Aunt Anaconda took over the management. Anaconda believes a mysterious treasure known as the All-Seeing Eye is hidden somewhere on the grounds, and she'll do anything to find it. If Warren wants to preserve his family's legacy, he'll need to find the treasure first—if the hotel's many strange and wacky guests don't beat him to it! This middle-grade adventure features gorgeous two-color illustrations on every page and a lavish two-column Victorian design that will pull young readers into a spooky and delightful mystery.