---
Greetings, young ones, young at heart, and all that's in between. Curated for you are some new books I've added to my TBR–despite my resolve to quell the list.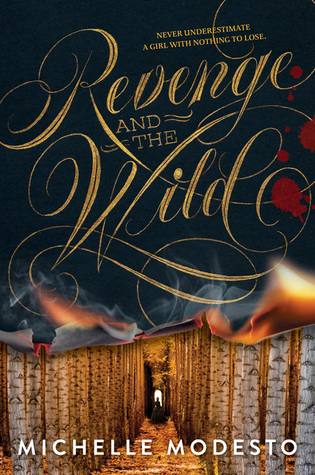 Revenge of the Wild by Michelle Modesto – I heard of Revenge of the Wild on the EpicReads YouTube channel where Margot was speaking on her February book haul. The plot sounds kind of crazy and I kind of like that.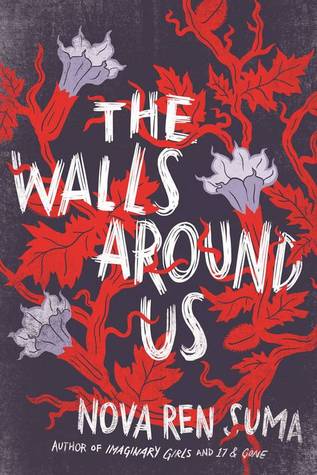 The Walls Around Us by Nova Ren Suma – This was recently on sale in ebook for $1.99 and I can never pass up those deals. It's a bad bad habit –how many ebooks have I bought this month, anyway? Jeez. This book sounds great and I would love to read it to know more.
Adulthood is a Myth: A "Sarah's Scribbles" Collection by Sarah Andersen – I love Sarah Andersen's drawings. They are full of life, humor, and satire, and they bring me such joy. Knowing that those adulthood myths are universal makes this book appeal to me so much. This was featured in our New Releases this month, it comes out on Tuesday, March 8.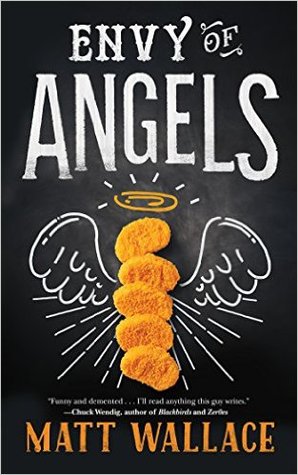 Envy of Angels (Sin du Jour #1) by Matt Wallace – These covers crack me up and I definitely only bought this because 1) it was on sale for $0.99 (instead of the normal ($1.99), and 2) WTF chicken nuggets, I must know more! I also bought the second book in the series because it has a weird lizard on the cover. Don't tell me you wouldn't do the same!
List of ebooks I bought recently (in the past week), because I know you care:
Affinity for Steel by Sam Sykes
Servant of the Underworld by Aliette de Bodard
The Duchess War by Courtney Milan
Best of Kim Stanley Robinson, edited by Jonathan Strahan
Envy of Angels by Matt Wallace
Lustlocked by Matt Wallace
The Walls Around Us by Nova Ren Suma
I'm currently reading Updraft by Fran Wild and Colorless Tsukuru Tazaki and His Years of Pilgrimage by Haruki Murakami. Both great in their own ways.
---
Follow me on Goodreads!