Sooo… we don't get spring break anymore. We're not jealous or anything. But, if we did, our spring break would probably look a lot like this:
Happy spring break to all you lovely people that get time off. Enjoy some new books while you party somewhere much warmer than it is here in NYC at the moment. Still not jealous…
---
Dirty Heart (Cole McGinnis #6) by Rhys Ford (March 21; M/M Romantic Suspense; Dreamspinner Press) – Former LAPD detective Cole McGinnis's life nearly ended the day his police partner and best friend Ben Pirelli emptied his service weapon into Cole and his then-lover, Rick. Since Ben turned his gun on himself, Cole thought he'd never find out why Ben tried to destroy him.
Years later, Cole has stitched himself back together. Now a private investigator and in love with Jae-Min Kim, a Korean-American photographer he met on a previous case, Cole's life is back on track—until he discovers Jeff Rollins, a disgraced cop and his first partner, has resurfaced and appears to be working on the wrong side of the law.
As much as Cole's fought to put the past behind him, he's soon tangled up in a web of lies, violence, and death. Jeff Rollins is not only trying to kill Cole's loved ones, he is also scraping open old wounds and long-forgotten memories of the two men Cole loved and lost. Cole is sure Rollins knows why Ben ruined all their lives, but he isn't looking for answers. Now Cole is caught in a cat-and-mouse game with a cold-blooded killer with the key to not only his past but his future.
Falling for Autumn by Sherelle Green (March 22; Romance; Harlequin Kimani) – She may be the co-owner of an elite lingerie boutique that caters to women's intimate fantasies, but Autumn Dupree doesn't believe in happy endings. Although determined to keep her own romantic yearnings under wraps, she reluctantly agrees to be her sister's maid of honor. Worse, she has to share the nuptial festivities with Chicago's most irresistible bachelor… 
Best man Ajay Reed arouses a passion Autumn longs to fulfill. The entrepreneurial nightclub owner has his own reasons for guarding his heart. But the alluring temptress is awakening new feelings he cannot deny. Can Ajay convince Autumn that they both need to take a leap of faith? As well as trust in the promise of a love that could give them everything they ever dreamed of?
Eagle in Exile (Clash of Eagles Trilogy #2) by Alan Smale (March 22; SFF/Historical Fiction; Del Rey) – In A.D. 1218, Praetor Gaius Marcellinus is ordered to conquer North America and turning it into a Roman province. But outside the walls of the great city of Cahokia, his legion is destroyed outright; Marcellinus is the only one spared. In the months and years that follow, Marcellinus comes to see North America as his home and the Cahokians as his kin. He vows to defend these proud people from any threat, Roman or native.
After successfully repelling an invasion by the fearsome Iroqua tribes, Marcellinus realizes that a weak and fractured North America won't stand a chance against the returning Roman army. Worse, rival factions from within threaten to tear Cahokia apart just when it needs to be most united and strong. Marcellinus is determined to save the civilization that has come to mean more to him than the empire he once served. But to survive the swords of Roma, he first must avert another Iroqua attack and bring Cahokia together. Only with the hearts and souls of a nation at his back can Marcellinus hope to know triumph.
Model Attraction by Sharon C. Cooper (March 22; Romance; Harlequin Kimani) – When an international modeling opportunity called, Janna Morgan answered. The past nine years have brought her fame, fortune and supermodel status, but they haven't lessened her regret at leaving her high school sweetheart behind. A chance encounter proves that Austin Reynolds definitely hasn't forgiven her. But it also becomes clear that some flames just grow hotter with time…
The handsome real estate mogul has one broken engagement on his résumé, but Janna was the only one to ever steal his heart. Their incredible connection reignites an undeniable passion in them both, and workaholic Austin rediscovers his lighter side. But soon another can't-refuse offer beckons Janna overseas. Will it be déjà vu…or is their love finally ready for the spotlight?
I Woke Up Dead at the Mall by Judy Sheehan (March 22; YA/Paranormal Mystery; Delacorte Press) – When you're sixteen, you have your whole life ahead of you. Unless you're Sarah. Not to give anything away, but . . . she's dead. Murdered, in fact. Sarah's murder is shocking because she couldn't be any more average. No enemies. No risky behavior. She's just the girl on the sidelines.
It looks like her afterlife, on the other hand, will be pretty exciting. Sarah has woken up dead at the Mall of America—where the universe sends teens who are murdered—and with the help of her death coach, she must learn to move on or she could meet a fate totally worse than death: becoming a mall walker.
As she tries to finish her unfinished business alongside her fellow dead teens, Sarah falls hard for a cute boy named Nick. And she discovers an uncanny ability to haunt the living. While she has no idea who killed her, or why, someone she loves is in grave danger. Sarah can't lose focus or she'll be doomed to relive her final moments again and again forever. But can she live with herself if she doesn't make her death matter?
Tonight: City of SinShipwrecked by Nana Malone (March 22; Romance; Harlequin Kimani)–
City of Sin by Nana Malone
A weekend at Las Vegas's over-the-top Decadence Hotel is strictly business for marketing analyst Synthia Michaels. Until her rival for a major account—gorgeous, blue-eyed Tristan Dawson—shows her just how irresistible a bad boy can be. But unless the reformed playboy can earn her trust, what happens in Sin City will stay there.
Shipwrecked by Sienna Mynx
Professor Deja Jones still fantasizes about the mind-blowing kiss she shared with Jon Hendrix at their siblings' wedding. Now an anniversary celebration on his family's private island is bringing her face-to-face once again with the irresistibly sexy sports agent. And when a storm strands them together, their explosive attraction could ignite into something deeper…
Unraveled by Lisa Marie Perry
Ona Tracy's plans to seduce her high school crush unravel when the reunion trip she books turns out to be an erotic-themed cruise to the Bahamas! Rather than abandon ship, she recruits blond-haired, silver-eyed Riker Ewan to be her hookup, unaware that the hot-bodied ex-marine isn't who he seems.
The Mortal Tally (Bring Down Heaven #2) by Sam Sykes (March 29; Fantasy; Orbit) – The heart of civilization bleeds.
Cier'Djaal, once the crowning glory of the civilized world, has gone from a city to a battlefield and a battlefield to a graveyard. Foreign armies clash relentlessly on streets laden with the bodies of innocents caught in the crossfire. Cultists and thieves wage shadow wars, tribal armies foment outside the city's walls, and haughty aristocrats watch the world burn from on high.
As his companions struggle to keep the city from destroying itself, Lenk travels to the Forbidden East in search of the demon who caused it all. But even as he pursues Khoth-Kapira, dark whispers plague his thoughts. Khoth-Kapira promises him a world free of war where Lenk can put down his sword at last. And Lenk finds it hard not to listen.
When gods are deaf, demons will speak.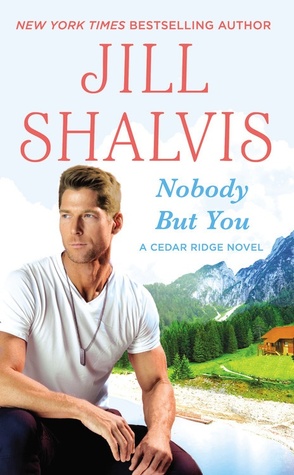 Nobody But You (Cedar Ridge #3) by Jill Shalvis (March 29; Contemporary Romance; Grand Central Publishing) – After an overseas mission goes wrong, Army Special Forces officer Jacob Kincaid knows where he must go to make things right: back home to the tiny town of Cedar Ridge, Colorado. All he needs to scrub away his painful past is fresh mountain air, a lakeside cabin, and quiet solitude. But what he discovers is a gorgeous woman living on a boat at his dock.
Sophie Marren has nowhere else to go. She's broke, intermittently seasick, and fighting a serious attraction to the brooding, dishy, I'm-too-sexy-for-myself guy who's now claiming her dock. Something about Jacob's dark intensity makes her want to tease—and tempt—him beyond measure. Neither one wants to give any ground . . . until they realize the only true home they have is with each other.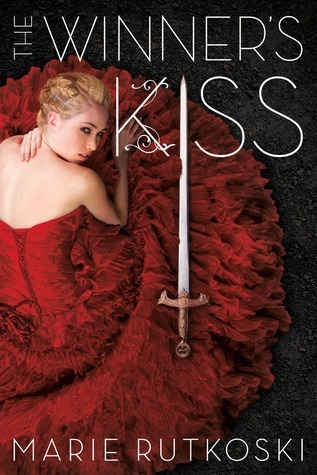 The Winner's Kiss (The Winner's Trilogy #3) by Marie Rutkoski (March 29; YA/Fantasy; Farrar, Strauss, and Giroux) – War has begun. Arin is in the thick of it with untrustworthy new allies and the empire as his enemy. Though he has convinced himself that he no longer loves Kestrel, Arin hasn't forgotten her, or how she became exactly the kind of person he has always despised. She cared more for the empire than she did for the lives of innocent people—and certainly more than she did for him.
At least, that's what he thinks.
In the frozen north, Kestrel is a prisoner in a brutal work camp. As she searches desperately for a way to escape, she wishes Arin could know what she sacrificed for him. She wishes she could make the empire pay for what they've done to her.
But no one gets what they want just by wishing.
As the war intensifies, both Kestrel and Arin discover that the world is changing. The East is pitted against the West, and they are caught in between. With so much to lose, can anybody really win?