Happy belated May Day! Here are some squirrels dancing around the Maypole to get you in the mood for new books!
---
When I Fall in Love by Bridget Anderson (May 1; Romance; Harlequin Kimani) – Love creates its own rules
Ascending the corporate ladder has consumed most of Tayler Carter's adult life. Now the savvy Atlanta VP and female-empowerment speaker is ready for a well-deserved retreat. A fabulous antebellum mansion turned B and B in rural Kentucky is the perfect change of pace. But her host is no unsophisticated farm boy. Rugged hunk Rollin Coleman is educating Tayler in the wonders of natural food and down-home passion.
Transforming his family's struggling homestead into an organic cooperative is starting to pay off for Rollin. But without the right woman, it's a lonely existence. Until he introduces his alluring new guest to the pleasures of the countryside. And once his small-town community embraces her, can Rollin count on Tayler to leave her fast-paced world behind and together create a place they can both call home?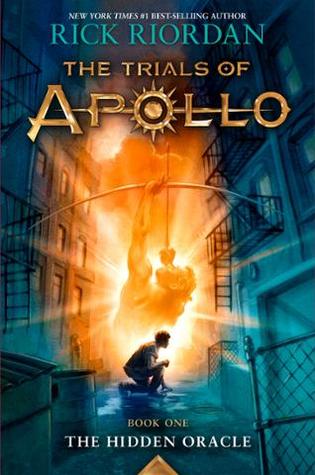 The Hidden Oracle (The Trials of Apollo #1) by Rick Riordan (May 3; YA/Mythology; Disney-Hyperion) – How do you punish an immortal?
By making him human.
After angering his father Zeus, the god Apollo is cast down from Olympus. Weak and disorientated, he lands in New York City as a regular teenage boy. Now, without his godly powers, the four-thousand-year-old deity must learn to survive in the modern world until he can somehow find a way to regain Zeus's favor.
But Apollo has many enemies – gods, monsters and mortals who would love to see the former Olympian permanently destroyed. Apollo needs help, and he can think of only one place to go . . . an enclave of modern demigods known as Camp Half-Blood.
Admiral (Evagardian #1) by Sean Danker (May 3; SFF; Roc) – "I was on a dead ship on an unknown planet with three trainees freshly graduated into the Imperial Service. I tried to look on the bright side."
He is the last to wake. The label on his sleeper pad identifies him as an admiral of the Evagardian Empire—a surprise as much to him as to the three recent recruits now under his command. He wears no uniform, and he is ignorant of military protocol, but the ship's records confirm he is their superior officer.
Whether he is an Evagardian admiral or a spy will be of little consequence if the crew members all end up dead. They are marooned on a strange world, their ship's systems are failing one by one—and they are not alone.
The Book of Harlan  by Bernice L. McFadden (May 3; Historical Fiction; Akashic Books) – During World War II, two African American musicians are captured by the Nazis in Paris and imprisoned at the Buchenwald concentration camp.
The Book of Harlan opens with the courtship of Harlan's parents and his 1917 birth in Macon, Georgia. After his prominent minister grandfather dies, Harlan and his parents move to Harlem, where he becomes a musician. Soon, Harlan and his best friend, trumpeter Lizard Robbins, are lured across the Atlantic Ocean to perform at a popular cabaret in the Parisian enclave of Montmartre—affectionately referred to as "The Harlem of Paris" by black American musicians.
When the City of Light falls under Nazi occupation, Harlan and Lizard are thrown into Buchenwald, the notorious concentration camp in Weimar, Germany. The experience irreparably changes the course of Harlan's life.
Based on exhaustive research and told in McFadden's mesmeric prose, The Book of Harlan skillfully blends the stories of McFadden's familial ancestors with those of real and imagined characters.
Only Beloved (The Survivors' Club #7) by Mary Balogh (May 3; Historical Romance; Signet) – For the first time since the death of his wife, the Duke of Stanbrook is considering remarrying and finally embracing happiness for himself. With that thought comes the treasured image of a woman he met briefly a year ago and never saw again.
Dora Debbins relinquished all hope to marry when a family scandal left her in charge of her younger sister. Earning a modest living as a music teacher, she's left with only an unfulfilled dream. Then one afternoon, an unexpected visitor makes it come true.
For both George and Dora that brief first encounter was as fleeting as it was unforgettable. Now is the time for a second chance. And while even true love comes with a risk, who are two dreamers to argue with destiny?
The Jewel and Her Lapidary by Fran Wilde (May 3; SFF; Tor.com) Buried beneath the layers of a traveler's guide is a hidden history: two kingdoms, powerful gems, and the even more powerful Lapidarys who bind them. Lin and Sima, caught in a web of intrigue and deceit, must find a way to escape the traps set by the past and save their kingdom. An epic fantasy, in miniature.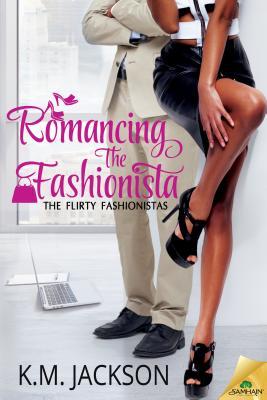 Romancing The Fashionista (The Flirty Fashionistas, #1) by K.M. Jackson (May 10; Romance; Samhain) – When fate offers a second chance, only a fool waits for the other shoe to drop.
Manhattan fashion maven and magazine editor Melinda Mitchell shuns the social media spotlight. That is, until a tipsy girl's night out ends with her first Facebook account and a friend request from none other than her secret high school crush, Nolan Parker. When Nolan lost his chance at the big leagues, he signed on with Doctors Without Borders and never looked back. Now he's back home to help out his ailing father. Running into Mel at his fifteen-year high school reunion rekindles old feelings he thought he'd buried for good.
Intrigued by Nolan's irresistibly sexy profile, Melinda heads to the reunion with her best friend to see if the picture matches up to the man. Their instant attraction flares brighter than the Manhattan skyline.
Although the tough fashionista and accomplished ex-jock rub each other the very right way, a few stumbling blocks will decide if the heat between them is a symptom of forever love, or a past that should be left where it belongs.
Children of Earth and Sky by Guy Gavriel Kay (May 10; SFF; NAL) – The bestselling author of the groundbreaking novels Under Heaven and River of Stars, Guy Gavriel Kay is back with a new novel, Children of Earth and Sky, set in a world inspired by the conflicts and dramas of Renaissance Europe. Against this tumultuous backdrop the lives of men and women unfold on the borderlands—where empires and faiths collide.
From the small coastal town of Senjan, notorious for its pirates, a young woman sets out to find vengeance for her lost family. That same spring, from the wealthy city-state of Seressa, famous for its canals and lagoon, come two very different people: a young artist traveling to the dangerous east to paint the grand khalif at his request—and possibly to do more—and a fiercely intelligent, angry woman, posing as a doctor's wife, but sent by Seressa as a spy.
The trading ship that carries them is commanded by the accomplished younger son of a merchant family, ambivalent about the life he's been born to live. And farther east a boy trains to become a soldier in the elite infantry of the khalif—to win glory in the war everyone knows is coming.
As these lives entwine, their fates—and those of many others—will hang in the balance, when the khalif sends out his massive army to take the great fortress that is the gateway to the western world…
Too Like the Lightning (Terra Ignota #1) by Ada Palmer (May 10; SFF; Tor Books) Mycroft Canner is a convict. For his crimes he is required, as is the custom of the 25th century, to wander the world being as useful as he can to all he meets. Carlyle Foster is a sensayer–a spiritual counselor in a world that has outlawed the public practice of religion, but which also knows that the inner lives of humans cannot be wished away. The world into which Mycroft and Carlyle have been born is as strange to our 21st-century eyes as ours would be to a native of the 1500s. It is a hard-won utopia built on technologically-generated abundance, and also on complex and mandatory systems of labeling all public writing and speech. What seem to us normal gender distinctions are now distinctly taboo in most social situations. And most of the world's population is affiliated with globe-girdling clans of the like-minded, whose endless economic and cultural competition is carefully managed by central planners of inestimable subtlety. To us it seems like a mad combination of heaven and hell. To them, it seems like normal life. And in this world, Mycroft and Carlyle have stumbled on the wild card that may destabilize the system: the boy Bridger, who can effortlessly make his wishes come true. Who can, it would seem, bring inanimate objects to life…