The 2nd half of July brings us new releases and some old favorites now in paperback. And HARRY POTTER!!! *for those of us that won't make it to London anytime soon…
---
Nightshades: A Paranormal Thriller by Melissa F. Olson (July 19; SFF/Paranormal/Urban Fantasy; Tor.com) – Alex McKenna is the new Special Agent in Charge of the Chicago office of the Bureau of Paranormal Investigations—the division tasked with investigating crimes involving shades.
Or vampires, as they're more widely known.
Children have been going missing, and agents are routinely being slaughtered. It's up to McKenna, and some unlikely allies, to get to the bottom of the problem, and find the kids before it's too late.
Nightshades is a new gritty urban fantasy from Melissa F. Olson.
Torn (A Wicked Saga #2) by Jennifer L. Armentrout (July 19; Paranormal Romance/YA/Urban Fantasy) – Torn between duty and survival, nothing can be the same.
Everything Ivy Morgan thought she knew has been turned on its head. After being betrayed and then nearly killed by the Prince of the Fae, she's left bruised and devastated—and with an earth-shattering secret that she must keep at all costs. And if the Order finds out her secret, they'll kill her.
Then there's Ren Owens, the sexy, tattooed Elite member of the Order who has been sharing Ivy's bed and claiming her heart. Their chemistry is smoking hot, but Ivy knows that Ren has always valued his duty to the Order above all else—he could never touch her if he knew the truth. That is, if he let her live at all. Yet how can she live with herself if she lies to him?
But as the Fae Prince begins to close in on Ivy, intent on permanently opening the gates to the Otherworld, Ivy is running out of options. If she doesn't figure out who she can trust—and fast—it's not only her heart that will be torn apart, but civilization itself.
A Bollywood Affair by Sonali Dev (July 26; Contemporary Romance; Kensington) – Mili Rathod hasn't seen her husband in twenty years–not since she was promised to him at the age of four. Yet marriage has allowed Mili a freedom rarely given to girls in her village. Her grandmother has even allowed her to leave India and study in America for eight months, all to make her the perfect modern wife. Which is exactly what Mili longs to be–if her husband would just come and claim her.
Bollywood's favorite director, Samir Rathod, has come to Michigan to secure a divorce for his older brother. Persuading a naive village girl to sign the papers should be easy for someone with Samir's tabloid-famous charm. But Mili is neither a fool nor a gold-digger. Open-hearted yet complex, she's trying to reconcile her independence with cherished traditions. And before he can stop himself, Samir is immersed in Mili's life – cooking her dal and rotis, escorting her to her roommate's elaborate Indian wedding, and wondering where his loyalties and happiness lie.
Just Can't Let Go (The Crystal Series #2) by Mary B. Morrison (July 26; Contemporary; Dafina) – Too much is never, ever enough for Alexis Crystal. She's playing a dangerous game, but she's finally close to getting 24/7 sizzling satisfaction. With a ring on her finger from James Wilcox and the woman she loves firmly between her sheets, no one can match Alexis when it comes to scheming. And her duplicity just makes her better at helping her siblings get revenge on the lovers who are doing them wrong. Devereaux Crystal just about has it all. Producer of TV's hottest new reality show, she's engaged to entrepreneur Phoenix and will do anything for their adorable two-year-old, Nya. She and Phoenix have always set it off in the bedroom, but lately Devereaux is starting to question whether Phoenix will ever make his own success, much less set a wedding date. Soon, his seductive excuses and tantalizing evasion finally lead her to an unthinkable truth: Ebony, the fiery star of Devereaux's series, is keeping Phoenix primed, hot, and at her beck and call. But Devereaux is holding all the cards–and she plans to use them to exact the sweetest revenge. . .
With the help of her sisters, Devereaux sets out to blow up Phoenix's house of lies. But the explosion ignites its own chain of devastating consequences. Because no one should mess with the Crystal women without expecting some fierce payback.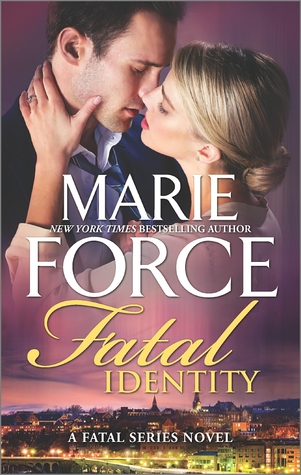 Fatal Identity (Fatal #10) by Marie Force (July 26; Romantic Suspense; Harlequin/Carina Press) – Every family has its secrets… 
As the first anniversary of her marriage to Vice President Nick Cappuano approaches, Lieutenant Sam Holland is dreaming of Bora Bora—sun, sand and a desperately needed break from the DC grind. But real life has a way of intervening, and Sam soon finds herself taking on one of the most perplexing cases of her career.
Government worker Josh Hamilton begs Sam to investigate his shocking claim that his parents stole him from another family thirty years ago. More complicated still, his "father" is none other than the FBI director. When a member of Josh's family is brutally murdered, Sam begins to question how deep this cover-up goes. Is it possible the revered director was part of a baby-napping ring and that others involved are also targets?
With a killer intent on deadly revenge and her team still reeling from a devastating loss, Sam's plate is full—and when Nick and their son, Scotty, take ill, is her dream of a tropical anniversary celebration in peril too?
Hold Me (Cyclone #2) by Courtney Milan (July 26; New Adult/Contemporary Romance) – Eighteen months ago, Maria Lopez felt an unexpected spark with Jay, a hot, tattooed, motorcycle-riding bad boy who checked off every item on her fantasy list. But "too good to be true" never ends well. So when he asked for her number, she walked away.
When she runs into him again, she discovers that Jay is a different kind of trouble than she's imagined. He's a demanding, driven genius, and once he's set his sights on something, he does not give up. Now that their paths have crossed once more, he's not going to let her get away until he knows exactly what's on her fantasy list…and he figures out how to make her embrace it.
His Third Wife  by Grace Octavia (July 26; Romance; Dafina) – For a man with a past, the top isn't the safest place to be…
Dark secrets and a string of messy affairs haven't stopped self-made millionaire Jamison Jackson from becoming mayor of Atlanta. But while he may have a gorgeous new wife and new alliances, he can't quite escape his past and those who want to see him fail. There's his jilted first wife, a lover he'd rather forget, and a ruthless faction of old guard politicians and power lords who have no problem getting blood on their hands. And the fact that Jamison's ambitious current wife, Val, schemed and blackmailed her way into his arms–despite his mother's not-so-subtle warnings–is far from the least of his problems. Because everyone's got something to gain from Jamison's losses–and as the games begin, more than his career may be at stake.
The Aqua Promise (The Aqua Saga #3) by L. L. Hunter (July31; YA/Dystopia/SFF) – Rush Rodgers made Pym a promise he knows he will uphold until he dies – he would free them from General Maddox.
But this is difficult when Pym is ripped away.
In a strange land she had been told never existed, Pym Maddox is forced to live a lie for the good of her people.
She must pretend to be happy with the life her father has planned for her, but secretly she is dying inside.
And without Rush by her side to tame the monster she fears she'll become, the monster her father made her
There's no telling what the future might bring.
In the third installment of The Aqua Saga,
Will Rush find Pym in time to save her and their people from destruction?
Promises are like the tide.
Harry Potter and the Cursed Child by J.K. Rowling, Jack Thorne, John Tiffany (July 31; YA/Fantasy; Little Brown UK) – Based on an original new story by J.K. Rowling, Jack Thorne and John Tiffany, Harry Potter and the Cursed Child, a new play by Jack Thorne, is the first official Harry Potter story to be presented on stage. It will receive its world premiere in London's West End on 30th July 2016
It was always difficult being Harry Potter and it isn't much easier now that he is an overworked employee of the Ministry of Magic, a husband, and father of three school-age children.
While Harry grapples with a past that refuses to stay where it belongs, his youngest son Albus must struggle with the weight of a family legacy he never wanted. As past and present fuse ominously, both father and son learn the uncomfortable truth: sometimes darkness comes from unexpected places.