Let this heat wave leave us in peace! Take the advice from Shelf Awareness, from the pic above, to stay indoors (drink plenty of water) and read a good book. May we suggest some of these? Take a look at books releasing in the second half of August 2016.
Happy Reading!
---
Ghost Talkers by Mary Robinette Kowal (Tor Books; Historical Fantasy; August 16, 2016) Ginger Stuyvesant, an American heiress living in London during World War I, is engaged to Captain Benjamin Hartshorne, an intelligence officer. Ginger is a medium for the Spirit Corps, a special Spiritualist force. Each soldier heading for the front is conditioned to report to the mediums of the Spirit Corps when they die so the Corps can pass instant information about troop movements to military intelligence. Ginger and her fellow mediums contribute a great deal to the war efforts, so long as they pass the information through appropriate channels. While Ben is away at the front, Ginger discovers the presence of a traitor. Without the presence of her fiance to validate her findings, the top brass thinks she's just imagining things. Even worse, it is clear that the Spirit Corps is now being directly targeted by the German war effort. Left to her own devices, Ginger has to find out how the Germans are targeting the Spirit Corps and stop them. This is a difficult and dangerous task for a woman of that era, but this time both the spirit and the flesh are willing…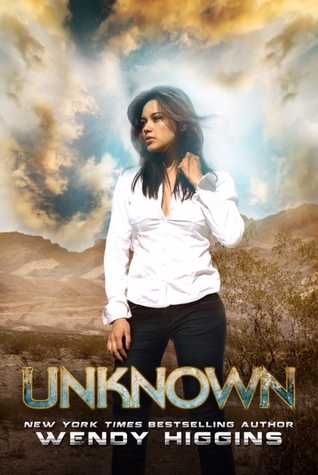 Unknown (Unknown #1) by Wendy Higgins (Apocalyptic New Adult Sci-Fi; August 16, 2016) Amber Tate believes the worst thing she'll suffer in life is dealing with the unrequited love she feels for her brother's best friend, Rylen Fite. She also believes war is something unfortunate that happens places far, far away from her rural Nevada town. She's wrong on both counts. When an unknown organization meticulously bombs major cities in the United States and across the globe, a trickle-down effect spreads to remaining towns at an alarming speed—everything from food and water sources to technology and communications are compromised. Without leadership, the nation is split between paralysis and panic, but Amber isn't one to hide or watch helplessly. She's determined to put her nursing skills to use, despite the danger, even if it means working alongside the man she can never have.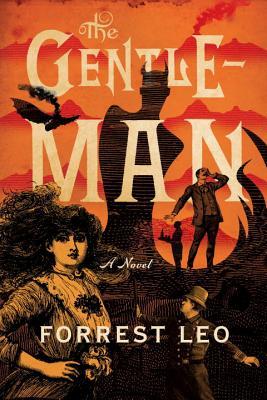 The Gentleman by Forrest Leo (Penguin Press; Fantasy; August 16, 2016) When Lionel Savage, a popular poet in Victorian London, learns from his butler that they're broke, he marries the beautiful Vivien Lancaster for her money, only to find that his muse has abandoned him. Distraught and contemplating suicide, Savage accidentally conjures the Devil — the polite "Gentleman" of the title — who appears at one of the society parties Savage abhors. The two hit it off: the Devil talks about his home, where he employs Dante as a gardener; Savage lends him a volume of Tennyson. But when the party's over and Vivien has disappeared, the poet concludes in horror that he must have inadvertently sold his wife to the dark lord. Newly in love with Vivian, Savage plans a rescue mission to Hell that includes Simmons, the butler; Tompkins, the bookseller; Ashley Lancaster, swashbuckling Buddhist; Will Kensington, inventor of a flying machine; and Savage's spirited kid sister, Lizzie, freshly booted from boarding school for a "dalliance." Throughout, his cousin's quibbling footnotes to the text push the story into comedy nirvana. Lionel and his friends encounter trapdoors, duels, anarchist-fearing bobbies, the social pressure of not knowing enough about art history, and the poisonous wit of his poetical archenemy.
Chilling Adventures of Sabrina, Book One (Chilling Adventures of Sabrina #1-6) by Roberto Aguirre-Sacasa, Robert Hack (Illustrations) (Archie Comics; Horror; August 16, 2016) On the eve of her sixteenth birthday, the young sorceress Sabrina Spellman finds herself at a crossroads, having to choose between an unearthly destiny and her mortal boyfriend, Harvey. But a foe from her family's past has arrived in Greendale, Madame Satan, and she has her own deadly agenda. Archie Comics' latest horror sensation starts here!
The Obelisk Gate (The Broken Earth #2) by N.K. Jemisin (Orbit Books; Sci-Fi, August 16, 2016) The season of endings grows darker as civilization fades into the long cold night. Alabaster Tenring – madman, world-crusher, savior – has returned with a mission: to train his successor, Essun, and thus seal the fate of the Stillness forever. It continues with a lost daughter, found by the enemy. It continues with the obelisks, and an ancient mystery converging on answers at last. The Stillness is the wall which stands against the flow of tradition, the spark of hope long buried under the thickening ashfall. And it will not be broken.
Poisoned Blade (Court of Fives #2) by Kate Elliott (Little, Brown Books for Young Readers; Young Adult Fantasy; August 16, 2016) Jessamy is moving up the ranks of the Fives—the complex athletic contest favored by the lowliest Commoners and the loftiest Patrons in her embattled kingdom. Pitted against far more formidable adversaries, success is Jes's only option, as her prize money is essential to keeping her hidden family alive. She leaps at the chance to tour the countryside and face more competitors, but then a fatal attack on Jes's traveling party puts her at the center of the war that Lord Kalliarkos—the prince she still loves—is fighting against their country's enemies. With a sinister overlord watching her every move and Kal's life on the line, Jes must now become more than a Fives champion…She must become a warrior.
Invasive by Chuck Wendig (Harper Voyager; Sci-fi Thriller; August 16, 2016) Hannah Stander is a consultant for the FBI—a futurist who helps the Agency with cases that feature demonstrations of bleeding-edge technology. It's her job to help them identify unforeseen threats: hackers, AIs, genetic modification, anything that in the wrong hands could harm the homeland. Hannah is in an airport, waiting to board a flight home to see her family, when she receives a call from Agent Hollis Copper. "I've got a cabin full of over a thousand dead bodies," he tells her. Whether those bodies are all human, he doesn't say. What Hannah finds is a horrifying murder that points to the impossible—someone weaponizing the natural world in a most unnatural way. Discovering who—and why—will take her on a terrifying chase from the Arizona deserts to the secret island laboratory of a billionaire inventor/philanthropist. Hannah knows there are a million ways the world can end, but she just might be facing one she could never have predicted—a new threat both ancient and cutting-edge that could wipe humanity off the earth.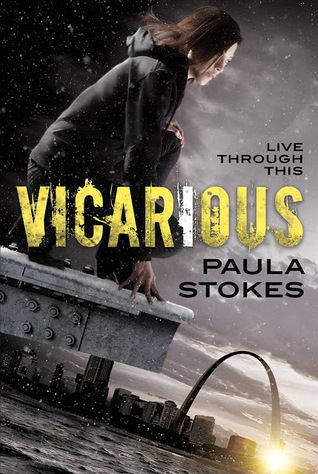 Vicarious (Vicarious #1) by Paula Stokes (Tor Books; Young Adult Sci-Fi; August 16, 2016) Winter Kim and her sister, Rose, have always been inseparable. Together, the two of them survived growing up in a Korean orphanage and being trafficked into the United States. Now they work as digital stunt girls for Rose's ex-boyfriend, Gideon, engaging in dangerous and enticing activities while recording their neural impulses for his Vicarious Sensory Experiences, or ViSEs. Whether it's bungee jumping, shark diving, or grinding up against celebrities at the city's hottest dance clubs, Gideon can make it happen for you, for a price. When Rose disappears and a ViSE recording of her murder is delivered to Gideon, Winter won't rest until she finds her sister's killer. But when the clues she uncovers conflict with the neural recordings her sister made, Winter isn't sure what to believe. To find out what happened to Rose, she'll have to untangle what's real from what only seems real, risking her life in the process.
Sting by Sandra Brown (Grand Central; Romantic Suspense; August 16, 2016) When Jordie Bennet and Shaw Kinnard lock eyes across a disreputable backwater bar, something definitely sparks. Shaw gives off a dangerous vibe that makes men wary and inspires women to sit up and take notice. None feel that undercurrent more strongly than savvy businesswoman Jordie, who doesn't belong in a seedy dive on the banks of a bayou. But here she is . . . and Shaw Kinnard is here to kill her. As Shaw and his partner take aim, Jordie is certain her time has come. But Shaw has other plans and abducts Jordie, hoping to get his hands on the $30 million her brother has stolen and, presumably, hidden. However, Shaw is not the only one looking for the fortune. Her brother's ruthless boss and the FBI are after it as well. Now on the run from the feds and a notorious criminal, Jordie and Shaw must rely on their wits-and each other-to stay alive. Miles away from civilization and surrounded by swampland, the two play each other against their common enemies. Jordie's only chance of survival is to outwit Shaw, but it soon becomes clear to Shaw that Jordie isn't entirely trustworthy, either. Was she in on her brother's scam, or is she an innocent pawn in a deadly vendetta? And just how valuable is her life to Shaw, her remorseless and manipulative captor? Burning for answers-and for each other-this unlikely pair ultimately make a desperate move that could be their last.
Born Bright: A Young Girl's Journey from Nothing to Something in America by C. Nicole Mason (St. Martin's Press; Memoir; August 16, 2016) So begins Born Bright, C. Nicole Mason's powerful memoir, a story of reconciliation, constrained choices and life on the other side of the tracks. Born in the 1970s in Los Angeles, California, Mason was raised by a beautiful, but volatile16-year-old single mother. Early on, she learned to navigate between an unpredictable home life and school where she excelled. By high school, Mason was seamlessly straddling two worlds. The first, a cocoon of familiarity where street smarts, toughness and the ability to survive won the day. The other, foreign and unfamiliar with its own set of rules, not designed for her success. In her Advanced Placement classes and outside of her neighborhood, she felt unwelcomed and judged because of the way she talked, dressed and wore her hair. After moving to Las Vegas to live with her paternal grandmother, she worked nights at a food court in one of the Mega Casinos while finishing school. Having figured out the college application process by eavesdropping on the few white kids in her predominantly Black and Latino school along with the help of a long ago high school counselor, Mason eventually boarded a plane for Howard University, alone and with $200 in her pocket. While showing us her own path out of poverty, Mason examines the conditions that make it nearly impossible to escape and exposes the presumption harbored by many—that the poor don't help themselves enough.
Flying Fish (Sword and Silk Trilogy #1) by Sedonia Guillone (Dreamspinner Press, Second Edition; M/M Romance; August 17, 2016) In eighteenth century Japan, during the golden age of samurai and of the Kabuki theater, young actors known as "flying fish" traveled the countryside, performing for audiences by day and giving their bodies to their samurai patrons at night. Genji Sakura is one such flying fish, yet he dreams of finding the man he can give his heart to and leave the loneliness of his itinerant life behind. Though he loves theater, he doesn't love every part of his profession, especially some of the patrons. So when a handsome ronin comes upon him stealing some solitude for a bath in a hot spring and their encounter turns passionate, Genji's surprised and delighted. Daisuke Minamoto's past fills his life with a bitterness that grips his soul and makes him dangerous. Yet passion takes him when he spies on a graceful young man bathing naked in a hot spring. He has always loved women, but he can't deny the call of his heart. After an afternoon of sexual bliss, his heart and soul are tormented and torn. Keeping this miraculous lover will require giving up the one thing that has kept him alive for years: his hatred for the lord who murdered his wife. If he loves another, how will he go on and who will he become?
Furious Rush by S.C. Stephens (Forever Romance; New Adult; August 23, 2016) For Mackenzie Cox, racing motorcycles is in her blood. Born into a family legacy, she's determined to stand out her rookie year. But her family rival's newest racing prodigy–the exceedingly arrogant, outrageously attractive Hayden Hayes–keeps distracting her. The stakes are high and her family's future is on the line. Kenzie needs a win, and she also needs to stay away from Hayden. Unfortunately for her though, one thing has become all too clear: she can't. Fueled by passion, driven by desire, Hayden and Mackenzie both want to win more than anything else. Except for, maybe, each other. But anger, jealousy and extreme competitiveness aren't their only obstacles…
Body Shot (Last Shot #1) by Kelly Jamieson (Loveswept; Contemporary Romance; August 23, 2016) Former Navy SEAL Beck Whitcomb left a world of privilege to prove he could make his own way. Money, mansions, expensive cars—none of it could heal the loss of his older brother, or buy his parents' love. Now, after using his trust fund to open the Conquistadors tequila bar with his brothers-in-arms, Beck has it all: good friends, fine liquor, and hot hookups. When it comes to women, commitment's not his thing—until he gets a taste of the pretty professor who walks into his bar . . . and winds up in his bed. Hayden Miles knows all too well that emotional decisions can lead to heartbreak, and nothing screams "bad decision" like a playboy bartender with inked biceps and a wicked smile. Still, their chemistry is off-the-charts explosive—and Hayden knows her chemistry. For once, this good girl longs to let loose. But is she willing to risk the pain to quench her thirst? With the promise of more on the table, Hayden's eager to believe . . . before she misses her shot.
Love On My Mind by Tracey Livesay (Avon Impulse; Contemporary Romance; August 23, 2016) Successful PR executive Chelsea Grant is one assignment away from making partner at her firm and nothing will stand in her way. Her big break? Turn a reclusive computer genius into a media darling in time for his new product launch. He may have been dubbed the "sexiest geek alive" but he has no patience for the press—and it shows. Piece of cake, right? Only problem is… his company doesn't want him to know they hired her. After a disastrous product launch two years ago, tech CEO Adam Bennett knows the success of his new device depends on the media's support. When a twist of fate brings the beautiful PR specialist to his door, Adam hires Chelsea to help turn his image around. Their attraction is undeniable and the more time they spend together, the harder it becomes to keep things professional. But when Adam discovers Chelsea's deception, will she risk everything for her career or is love the real thing on her mind?
The Secret Book of Kings by Yochi Brandes (St. Martin's Press; Historical Fiction; August 23, 2016) Shlom'am, a young man from the tribe of Ephraim, has grown up in the shadow of several secrets. He wonders why his father is deathly afraid of the King's soldiers, and why his mother has lied to him about the identities of those closest to him. Knowing his parents won't divulge more than they have to, Shlom'am sets out on his own to unearth his mysterious past. At the height of his journey, Shlom'am encounters the Crazed Princess. Princess Michal, daughter of the ill-fated King Saul and discarded wife of the illustrious, dangerous King David, seems doomed by the annals of history; hellbent on seizing the throne, David wiped out her father's line and left her isolated…and plotting. Only Michal knows the shocking circumstances of Shlom'am's birth. Only she can set into motion his destiny to become Jerobaam, the fourth king of Israel.
Breath of Earth (Breath of Earth #1) by Beth Cato (August 23, 2016; Fantasy; Harper Voyager) In an alternate 1906, the United States and Japan have forged a powerful confederation—the Unified Pacific—in an attempt to dominate the world. Their first target is a vulnerable China. In San Francisco, headstrong Ingrid Carmichael is assisting a group of powerful geomancer Wardens who have no idea of the depth of her power—or that she is the only woman to possess such skills. When assassins kill the Wardens, Ingrid and her mentor are protected by her incredible magic. But the pair is far from safe. Without its full force of guardian geomancers, the city is on the brink of a cataclysmic earthquake that will expose Earth's powers to masterminds determined to control the energy for their own dark ends. The danger escalates when Chinese refugees, preparing to fight the encroaching American and Japanese, fracture the uneasy alliance between the Pacific allies, transforming the city into a veritable powder keg. And the slightest tremor will set it off… Forced on the run, Ingrid makes some shocking discoveries about herself. Her powerful magic has grown even more fearsome… and she may be the fulcrum on which the balance of world power rests.
The Omega Men: The End is Here by Tom King (Writer), Barnaby Bagenda (Artist), Toby Cyprus (Artist), Ig Guara (Artist), Romulo Fajardo, Jr. (Colourist), Tomeu Morey (Colourist), Pat Brosseau (Letterer) (DC Comics; Superheroes; August 24, 2016) Broadcast across the universe, the Omega Men reveal a beaten and restrained Kyle Rayner. They make their intentions clear as they kill the former White Lantern. Now the universe is on watch and the hunt for the Omega Men begins. The line between good and evil is blurred in this part of the galaxy, and you do not know who to trust. Please Omega.

The Thousandth Floor (The Thousandth Floor #1) by Katharine McGee (HarperCollins Children's; Young Adult Dystopia; August 30, 2016) A hundred years in the future, New York is a city of innovation and dreams. But people never change: everyone here wants something…and everyone has something to lose. Leda Cole's flawless exterior belies a secret addiction—to a drug she never should have tried and a boy she never should have touched. Eris Dodd-Radson's beautiful, carefree life falls to pieces when a heartbreaking betrayal tears her family apart. Rylin Myers's job on one of the highest floors sweeps her into a world—and a romance—she never imagined…but will her new life cost Rylin her old one? Watt Bakradi is a tech genius with a secret: he knows everything about everyone. But when he's hired to spy by an upper-floor girl, he finds himself caught up in a complicated web of lies. And living above everyone else on the thousandth floor is Avery Fuller, the girl genetically designed to be perfect. The girl who seems to have it all—yet is tormented by the one thing she can never have.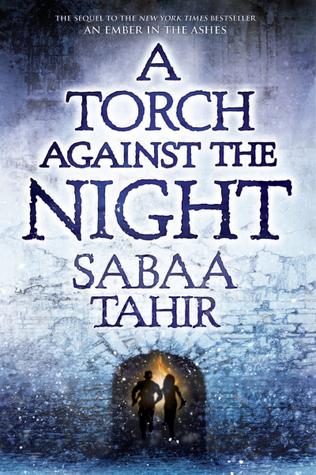 A Torch Against the Night (An Ember in the Ashes #2) by Sabaa Tahir (Razorbill; Young Adult Fantasy; August 30, 2016) A Torch Against the Night takes readers into the heart of the Empire as Laia and Elias fight their way north to liberate Laia's brother from the horrors of Kauf Prison. Hunted by Empire soldiers, manipulated by the Commandant, and haunted by their pasts, Laia and Elias must outfox their enemies and confront the treacherousness of their own hearts. In the city of Serra, Helene Aquilla finds herself bound to the will of the Empire's twisted new leader, Marcus. When her loyalty is questioned, Helene finds herself taking on a mission to prove herself—a mission that might destroy her, instead.
Moo by Sharon Creech (HarperCollins Children's; Middle Grade Contemporary; August 30, 2016) When Reena, her little brother, Luke, and their parents first move to Maine, Reena doesn't know what to expect. She's ready for beaches, blueberries, and all the lobster she can eat. Instead, her parents "volunteer" Reena and Luke to work for an eccentric neighbor named Mrs. Falala, who has a pig named Paulie, a cat named China, a snake named Edna—and that stubborn cow, Zora. This heartwarming story, told in a blend of poetry and prose, reveals the bonds that emerge when we let others into our lives.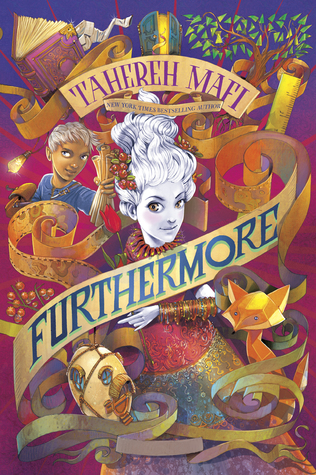 Furthermore by Tahereh Mafi (Dutton Books for Young Readers; Middle Grade Fantasy; August 30, 2016) There are only three things that matter to twelve-year-old Alice Alexis Queensmeadow: Mother, who wouldn't miss her; magic and color, which seem to elude her; and Father, who always loved her. The day Father disappears from Ferenwood he takes nothing but a ruler with him. But it's been almost three years since then, and Alice is determined to find him. She loves her father even more than she loves adventure, and she's about to embark on one to find the other. But bringing Father home is no small matter. In order to find him she'll have to travel through the mythical, dangerous land of Furthermore, where down can be up, paper is alive, and left can be both right and very, very wrong. Her only companion is a boy named Oliver whose own magical ability is based in lies and deceit–and with a liar by her side in a land where nothing is as it seems, it will take all of Alice's wits (and every limb she's got) to find Father and return home to Ferenwood in one piece. On her quest to find Father, Alice must first find herself–and hold fast to the magic of love in the face of loss.
The Scourge by Jennifer A. Nielsen (Scholastic Press; Young Adult Dystopia; August 30, 2016) As a lethal plague sweeps through the land, Ani Mells is shocked when she is unexpectedly captured by the governor's wardens and forced to submit to a test for the deadly Scourge. She is even more surprised when the test results come back positive, and she is sent to Attic Island, a former prison turned refuge — and quarantine colony — for the ill. The Scourge's victims, Ani now among them, can only expect to live out short, painful lives there. However, Ani quickly discovers that she doesn't know the whole truth about the Scourge or the Colony. She's been caught in a devious plot, and, with the help of her best friend, Weevil, Ani means to uncover just what is actually going on. But will she and Weevil survive long enough to do so?
Meant to Be Mine (Guilty Pleasures #1) by Lisa Marie Perry (Forever Romance; Contemporary Romance; August 30, 2016) Sofia Mercer may have been sick as a teen, but she's no delicate flower. And she's proven it by making it on her own and starting a new life away from the town that turned against her, away from the boy who broke her already fragile heart. But when her aunt Luz dies unexpectedly, leaving Sofia with a mountain of regrets and the keys to a quirky boutique, Sofia has no choice but to return to Cape Cod. Only, this new life in her old town comes with complications. Burke Wolf was Sofia's first love—a relationship that burned bright and went up in flames. Seeing him again, Sofia can't help but get caught up in that all-too-familiar tornado of passion and pain. He's battled his own demons—that much is clear. But Sofia can't afford to be careless with her heart . . . and loving Burke again might just break it completely.
No More Mr. Nice Guy: A Family Business Novel (The Family Business) by Carl Weber, Stephanie Covington (Urban Books; Fiction; August 30, 2016) Niles has just returned from eight years of serving his country as a Special Forces sniper. He s looking forward to a consulting job with DDD Defense Contracting and spending time with his family, including his bi-polar mother, Lorna, and his hard-drinking uncle, Willie. What Niles doesn t know is that DDD is actually a front for a CIA-run hit squad. He s not interested in joining them, but they won t take no for an answer. Bridget St. John is one of the most beautiful women Niles has ever met, and she is also the most deadly. It is her job to recruit Niles to the DDD team by any means necessary. When Niles is arrested for a murder he does not commit, Bridget makes him an offer he can t refuse: working for DDD in exchange for his freedom. With Niles on board, Bridget begins to train him in ways he never imagined. Sometimes, however, the student becomes the teacher. Before she realizes what s happening, Bridget falls in love. Distracted by her feelings, Bridget becomes careless and is kidnapped by Majestic, a gangbanger who believes that Niles killed his little brother. Can Niles save Bridget before it s too late?