Bring me all the sweater weather, ghost decor, and Halloween-themed Twitter handles because it's finally OCTOBER! Here's the new releases for the first half of the month!
Wonder Women: 25 Innovators, Inventors, and Trailblazers Who Changed History by Sam Maggs (Author), Sophia Foster-Dimino (Illustrator) (October 4, 2016; Quirk Books; Non-fiction) Ever heard of Allied spy Noor Inayat Khan, a Muslim woman whom the Nazis considered "highly dangerous"? Or German painter and entomologist Maria Sibylla Merian, who planned and embarked on the world's first scientific expedition? How about Huang Daopo, the inventor who fled an abusive child marriage only to revolutionize textile production in China? Women have always been able to change the world, even when they didn't get the credit. In Wonder Women, author Sam Maggs introduces you to pioneering female scientists, engineers, mathematicians, adventurers, and inventors—each profile a study in passion, smarts, and stickto-itiveness, complete with portraits by Google doodler Sophia Foster-Dimino, an extensive bibliography, and a guide to present-day women-centric STEM organizations.
The Wangs vs. the World by Jade Chang (October 4, 2016; Houghton Mifflin Harcourt; Literary Fiction) Charles Wang is mad at America. A brash, lovable immigrant businessman who built a cosmetics empire and made a fortune, he's just been ruined by the financial crisis. Now all Charles wants is to get his kids safely stowed away so that he can go to China and attempt to reclaim his family's ancestral lands—and his pride. Charles pulls Andrew, his aspiring comedian son, and Grace, his style-obsessed daughter, out of schools he can no longer afford. Together with their stepmother, Barbra, they embark on a cross-country road trip from their foreclosed Bel-Air home to the upstate New York hideout of the eldest daughter, disgraced art world it-girl Saina. But with his son waylaid by a temptress in New Orleans, his wife ready to defect for a set of 1,000-thread-count sheets, and an epic smash-up in North Carolina, Charles may have to choose between the old world and the new, between keeping his family intact and finally fulfilling his dream of starting anew in China. Outrageously funny and full of charm, The Wangs vs. the World is an entirely fresh look at what it means to belong in America—and how going from glorious riches to (still name-brand) rags brings one family together in a way money never could.
Fear the Drowning Deep by Sarah Glenn Marsh (October 4, 2016; Sky Pony Press; Young Adult Fantasy) Witch's apprentice Bridey Corkill has hated the ocean ever since she watched her granddad dive in and drown with a smile on his face. So when a dead girl rolls in with the tide in the summer of 1913, sixteen-year-old Bridey suspects that whatever compelled her granddad to leap into the sea has made its return to the Isle of Man. Soon, villagers are vanishing in the night, but no one shares Bridey's suspicions about the sea. No one but the island's witch, who isn't as frightening as she first appears, and the handsome dark-haired lad Bridey rescues from a grim and watery fate. The cause of the deep gashes in Fynn's stomach and his lost memories are, like the recent disappearances, a mystery well-guarded by the sea. In exchange for saving his life, Fynn teaches Bridey to master her fear of the water — stealing her heart in the process. Now, Bridey must work with the Isle's eccentric witch and the boy she isn't sure she can trust — because if she can't uncover the truth about the ancient evil in the water, everyone she loves will walk into the sea, never to return.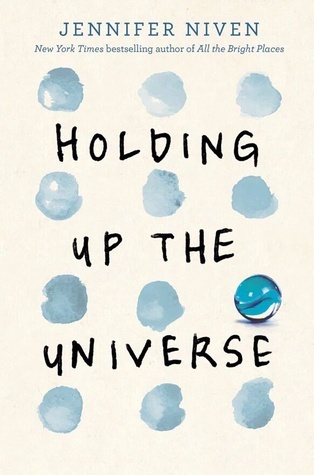 Holding Up the Universe by Jennifer Niven (October 4, 2016; Knopf Books for Young Readers; Contemporary Young Adult) Everyone thinks they know Libby Strout, the girl once dubbed "America's Fattest Teen." But no one's taken the time to look past her weight to get to know who she really is. Following her mom's death, she's been picking up the pieces in the privacy of her home, dealing with her heartbroken father and her own grief. Now, Libby's ready: for high school, for new friends, for love, and for EVERY POSSIBILITY LIFE HAS TO OFFER. In that moment, I know the part I want to play here at MVB High. I want to be the girl who can do anything.  Everyone thinks they know Jack Masselin, too. Yes, he's got swagger, but he's also mastered the impossible art of giving people what they want, of fitting in. What no one knows is that Jack has a newly acquired secret: he can't recognize faces. Even his own brothers are strangers to him. He's the guy who can re-engineer and rebuild anything in new and bad-ass ways, but he can't understand what's going on with the inner workings of his brain. So he tells himself to play it cool: Be charming. Be hilarious. Don't get too close to anyone. Until he meets Libby. When the two get tangled up in a cruel high school game—which lands them in group counseling and community service—Libby and Jack are both pissed, and then surprised. Because the more time they spend together, the less alone they feel. . . . Because sometimes when you meet someone, it changes the world, theirs and yours.
Crosstalk by Connie Willis (October 4, 2016; Del Rey; Sci-fi) In the not-too-distant future, a simple outpatient procedure to increase empathy between romantic partners has become all the rage. And Briddey Flannigan is delighted when her boyfriend, Trent, suggests undergoing the operation prior to a marriage proposal to enjoy better emotional connection and a perfect relationship with complete communication and understanding. But things don't quite work out as planned, and Briddey finds herself connected to someone else entirely in a way far beyond what she signed up for. It is almost more than she can handle especially when the stress of managing her all-too-eager-to-communicate-at-all-times family is already burdening her brain. But that's only the beginning. As things go from bad to worse, she begins to see the dark side of too much information, and to realize that love and communication are far more complicated than she ever imagined.
Four Letter Word by J. Daniels (October 4, 2016; Forever; Romance) Fate. Hate. Love. Lies. Which four letter word will change their lives forever? Sydney Paige was never so mortified to hear the words "wrong number" in her life. She meant to tell off the guy who broke her best friend's heart, but unleashed her anger on a perfect stranger instead. And now her world is turned upside down by the captivating man who wants to keep her on the line. Brian Savage is living a life he's quickly come to hate-until Sydney's wild rant has him hooked and hungry for more. Soon the sexy woman on the phone becomes the lover in his bed. But Brian has secrets, and the closer he lets Syd get, the harder it is to shield her from the devastating mistakes of his past…
Today Will Be Different by Maria Semple (October 4, 2016; Little, Brown and Company; Contemporary Fiction) Eleanor knows she's a mess. But today, she will tackle the little things. She will shower and get dressed. She will have her poetry and yoga lessons after dropping off her son, Timby. She won't swear. She will initiate sex with her husband, Joe. But before she can put her modest plan into action-life happens. Today, it turns out, is the day Timby has decided to fake sick to weasel his way into his mother's company. It's also the day Joe has chosen to tell his office-but not Eleanor-that he's on vacation. Just when it seems like things can't go more awry, an encounter with a former colleague produces a graphic memoir whose dramatic tale threatens to reveal a buried family secret.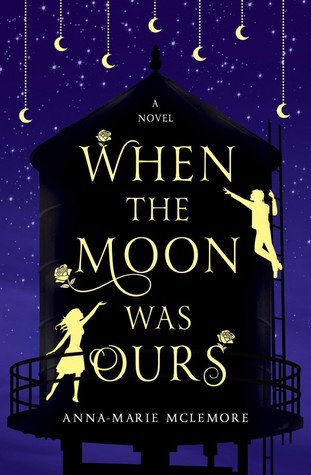 When the Moon Was Ours by Anna-Marie McLemore (October 4, 2016; Thomas Dunne; Young Adult Fantasy) To everyone who knows them, best friends Miel and Sam are as strange as they are inseparable. Roses grow out of Miel's wrist, and rumors say that she spilled out of a water tower when she was five. Sam is known for the moons he paints and hangs in the trees, and for how little anyone knows about his life before he and his mother moved to town. But as odd as everyone considers Miel and Sam, even they stay away from the Bonner girls, four beautiful sisters rumored to be witches. Now they want the roses that grow from Miel's skin, convinced that their scent can make anyone fall in love. And they're willing to use every secret Miel has fought to protect to make sure she gives them up.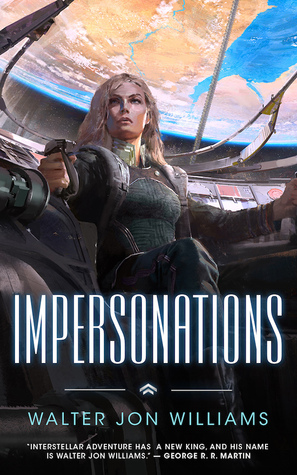 Impersonations: A Story of the Praxis by Walter Jon Williams (October 4, 2016; Tor.com; Sci-fi) Having offended her superiors by winning a battle without permission, Caroline Sula has been posted to the planet Earth, a dismal backwater where careers go to die. But Sula has always been fascinated by Earth history, and she plans to reward herself with a long, happy vacation amid the ancient monuments of humanity's home world. Sula may be an Earth history buff, but there are aspects of her own history she doesn't want known. Exposure is threatened when an old acquaintance turns up unexpectedly. Someone seems to be forging evidence that would send her to prison. And all that is before someone tries to kill her. If she's going to survive, Sula has no choice but to make some history of her own.
Everyone We've Been by Sarah Everett (October 4, 2016; Knopf Books for Young Readers; Contemporary Young Adult) Addison Sullivan has been in an accident. In its aftermath, she has memory lapses and starts talking to a boy that no one else can see. It gets so bad that she's worried she's going crazy. Addie takes drastic measures to fill in the blanks and visits a shadowy medical facility that promises to "help with your memory." But at the clinic, Addie unwittingly discovers it is not her first visit. And when she presses, she finds out that she had certain memories erased. She had a boy erased. But why? Who was that boy, and what happened that was too devastating to live with? And even if she gets the answers she's looking for, will she ever be able to feel like a whole person again?
Rain and Whiskey (Stormy Weather #1) (2nd Edition) by B.A. Tortuga (October 7, 2016; Dreamspinner Press; M/M Romance) Galen Frost buys a house and a bait shop in a small Florida town to get away from his life as a semipro football player. When he meets good-time bartender Shane Barton, the heat between them is instant and intense—like the burn of good whiskey. Galen and Shane don't have much in common beyond their healthy libidos and their love of a good time, but the intoxicating heat brings them together like rain on the ocean, whipping up a frenzy of weather… good and bad. When trouble blows ashore, they will have to ride out the storm that breaks between them as Galen's past rears its ugly head.
Hag-Seed (Hogarth Shakespeare) by Margaret Atwood (October 11, 2016; Hogarth; Fiction) When Felix is deposed as artistic director of the Makeshiweg Theatre Festival by his devious assistant and longtime enemy, his production of The Tempest is canceled and he is heartbroken. Reduced to a life of exile in rural southern Ontario—accompanied only by his fantasy daughter, Miranda, who died twelve years ago—Felix devises a plan for retribution. Eventually he takes a job teaching Literacy Through Theatre to the prisoners at the nearby Burgess Correctional Institution, and is making a modest success of it when an auspicious star places his enemies within his reach. With the help of their own interpretations, digital effects, and the talents of a professional actress and choreographer, the Burgess Correctional Players prepare to video their Tempest. Not surprisingly, they view Caliban as the character with whom they have the most in common. However, Felix has another twist in mind, and his enemies are about to find themselves taking part in an interactive and illusion-ridden version of The Tempest that will change their lives forever. But how will Felix deal with his invisible Miranda's decision to take a part in the play?
Small Great Things by Jodi Picoult (October 11, 2016; Ballentine Books; Contemporary Fiction) Ruth Jefferson is a labor and delivery nurse at a Connecticut hospital with more than twenty years' experience. During her shift, Ruth begins a routine checkup on a newborn, only to be told a few minutes later that she's been reassigned to another patient. The parents are white supremacists and don't want Ruth, who is African American, to touch their child. The hospital complies with their request, but the next day, the baby goes into cardiac distress while Ruth is alone in the nursery. Does she obey orders or does she intervene? Ruth hesitates before performing CPR and, as a result, is charged with a serious crime. Kennedy McQuarrie, a white public defender, takes her case but gives unexpected advice: Kennedy insists that mentioning race in the courtroom is not a winning strategy. Conflicted by Kennedy's counsel, Ruth tries to keep life as normal as possible for her family—especially her teenage son—as the case becomes a media sensation. As the trial moves forward, Ruth and Kennedy must gain each other's trust, and come to see that what they've been taught their whole lives about others—and themselves—might be wrong.
The Unbeatable Squirrel Girl Beats Up the Marvel Universe by Ryan North, Erica Henderson (Illustrations) (October 11, 2016; Marvel; Graphic Novel) It's a stand-alone adventure that's both great for new Squirrel Girl readers, and also for people who ALREADY know about how she can talk to squirrels and also punch really well! Behold: a story so HUGE it demanded a graphic novel! A story so NUTS that it incorporates BOTH senses of that word (insanity AND the weird hard fruit thingies) (they're fruits, did you know that?) (I didn't until I looked them up just now, so looks like we're all learning science from this solicit text for a comic book!) Squirrel Girl has defeated Thanos, Galactus, and Doctor Doom. TWICE. But in this all-new graphic novel, she'll encounter her most dangerous, most powerful, most unbeatable enemy yet: HERSELF. Specifically, an evil duplicate made possible through mad science (both computer and regular) as well as some Bad Decisions. In other words, SQUIRREL GIRL BEATS UP THE MARVEL UNIVERSE! YES. I CAN'T WAIT, AND I'M THE GUY WRITING IT.
Hungry Heart: Adventures in Life, Love, and Writing by Jennifer Weiner (October 11, 2016; Atria; Memoir) Jennifer Weiner is many things: a #1 New York Times bestselling author, a Twitter phenomenon, and "an unlikely feminist enforcer" (The New Yorker). She's also a mom, a daughter, and a sister; a former rower and current cyclist; a best friend and a reality TV junkie. In her first foray into nonfiction, she takes the raw stuff of her personal life and spins into a collection of essays on modern womanhood as uproariously funny and moving as the best of Tina Fey, Fran Lebowitz, and Nora Ephron. Jennifer grew up as an outsider in her picturesque Connecticut hometown ("a Lane Bryant outtake in an Abercrombie & Fitch photo shoot") and at her Ivy League college, but finally found her people in newsrooms in central Pennsylvania and Philadelphia, and her voice as a novelist, activist, and New York Times columnist. No subject is off-limits in this intimate and honest essay collection: sex, weight, envy, money, her mom's newfound lesbianism, and her estranged father's death. From lonely adolescence to modern childbirth to hearing her six-year-old daughter's use of the f-word—fat­­—for the first time, Jennifer Weiner goes there, with the wit and candor that have endeared her to readers all over the world. By turns hilarious and deeply touching, this collection shows that the woman behind treasured novels like Good in Bed and Best Friends Forever is every bit as winning, smart, and honest in real life as she is in her fiction.
Iron Cast by Destiny Soria (October 11, 2016; Amulet Books; Young Adult Fantasy) It's Boston, 1919, and the Cast Iron club is packed. On stage, hemopaths—whose "afflicted" blood gives them the ability to create illusions through art—captivate their audience. Corinne and Ada have been best friends ever since infamous gangster Johnny Dervish recruited them into his circle. By night they perform for Johnny's crowds, and by day they con Boston's elite. When a job goes wrong and Ada is imprisoned, they realize how precarious their position is. After she escapes, two of the Cast Iron's hires are shot, and Johnny disappears. With the law closing in, Corinne and Ada are forced to hunt for answers, even as betrayal faces them at every turn.
Goldie Vance Vol. 1 by Hope Larson, Brittney Williams (Illustrations) (October 11, 2016; BOOM! Box; Graphic Novel) Sixteen-year-old Marigold "Goldie" Vance lives at a Florida resort with her dad, who manages the place. Her mom, who divorced her dad years ago, works as a live mermaid at a club downtown. Goldie has an insatiable curiosity, which explains her dream to one day become the hotel's in-house detective. When Charles, the current detective, encounters a case he can't crack, he agrees to mentor Goldie in exchange for her help solving the mystery. Eisner Award-winning writer Hope Larson (A Wrinkle in Time: The Graphic Novel) and artist Brittney Williams (Patsy Walker, A.K.A Hellcat!) present the newest gal sleuth on the block with Goldie Vance, an exciting, whodunnit adventure.