---
Guys, I don't mean to alarm anyone, but 2017 is almost here. Just a warning…try not to freak out.
. . .
TIME IS MOVING TOO FAST
At least we have these books coming out in 2017 to comfort us.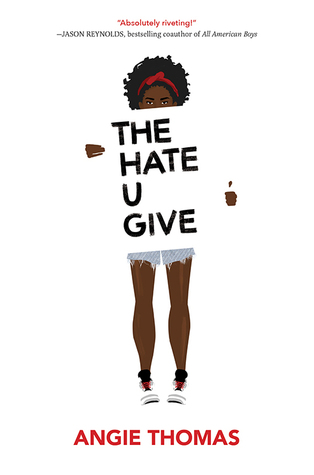 The Hate U Give by Angie Thomas (February 2017) – The hype is unreal and I can't wait to get my hands on it!
Inspired by the Black Lives Matter movement, Angie Thomas's searing debut about an ordinary girl in extraordinary circumstances addresses issues of racism and police violence with intelligence, heart, and unflinching honesty. Soon to be a major motion picture from Fox 2000/Temple Hill Productions.

Sixteen-year-old Starr Carter moves between two worlds: the poor neighborhood where she lives and the fancy suburban prep school she attends. The uneasy balance between these worlds is shattered when Starr witnesses the fatal shooting of her childhood best friend Khalil at the hands of a police officer. Khalil was unarmed.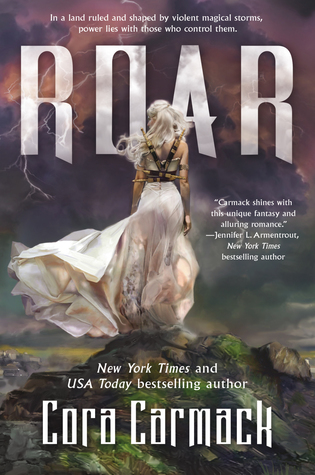 Roar (Stealing Storms #1) by Cora Carmack (June 2017) – Is that Daenerys on the cover?
Aurora Pavan comes from one of the oldest Stormling families in existence. Long ago, the ungifted pledged fealty and service to her family in exchange for safe haven, and a kingdom was carved out from the wildlands and sustained by magic capable of repelling the world's deadliest foes. As the sole heir of Pavan, Aurora's been groomed to be the perfect queen. She's intelligent and brave and honorable. But she's yet to show any trace of the magic she'll need to protect her people.
Borne by Jeff VanderMeer (September 2017) -Already optioned for a film!
In a ruined, nameless city of the future, a woman named Rachel, who makes her living as a scavenger, finds a creature she names "Borne" entangled in the fur of Mord, a gigantic, despotic bear. Mord once prowled the corridors of the biotech organization known as the Company, which lies at the outskirts of the city, until he was experimented on, grew large, learned to fly and broke free. Driven insane by his torture at the Company, Mord terrorizes the city even as he provides sustenance for scavengers like Rachel.
What are your 2017 anticipated reads??