---
---
Here at 80 Books, we've lived in NYC for quite a few years (*sobs* Tq come back!). And with the high cost of living, amazing food, magical Broadway shows, and endless things to do, there's no way to avoid the subway. For those who may not live here, it may be difficult to understand, but I like to think of the subway like the joke a grandparent might make about going to school "in-my-day-we-had-to-walk-to-school-uphill-both-ways-in-the-snow-with-no-shoes," but in a more contemporary way of being crammed in  subway car during rush hour with crying babies, the homeless, and of course, DELAYS.  That's why books and e-readers are lifesavers.
A recent NY Times article spoke about  how there are different types of categories one may have for a book, like "beach read" or "airplane read," but "subway reads" are often not considered. I understand why this is, NYC is a bubble with it's own bubble problems (see above). But since we live/lived here, I see this as a great opportunity to report on the best Subway Reads that we have loved. As the article points out, there are so many distractions that we need a book to transport us away and into the page. I actually will rate a book more highly on Goodreads if I stay awake while reading it on train (if I get a seat, that is). I didn't find the book recommendations in the article to appeal to me so here's a list that will get you through your next commute!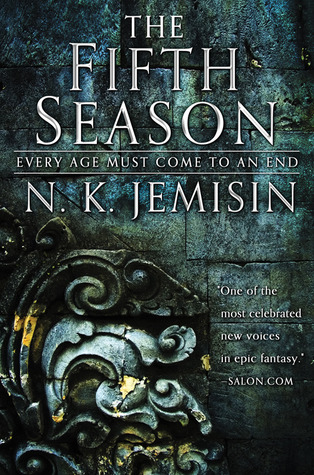 1. The Fifth Season (Broken Earth #1) by N.K. Jemisin (fantasy) — I'm currently re-reading this and it sucks me in every time I pick it up.
2. The Men at Work Series by Tiffany Reisz (romance) — These novellas are suburb distractions from the subway, playful dialogue, sexy scenes, and fun plots.
3. Kindred by Octavia Butler (fantasy) — This is a powerful novel, there's no way not to be pulled into the narrative and the struggle of the protagonist.
4. The Royal We by Heather Cocks and Jessica Morgan (romance) — This fun, pseudo-fan fiction of Will and Kate will transport you into the lives of British aristocracy. I'm a bit guilty of crying on the train with this one.
5. City of Stairs (Divine Cities #1) by Robert Jackson Bennett (fantasy) – This series tears me apart because I love it so much.  I started reading on the train many years ago: there are dead gods, a murder, a conspiracy and well-rounded, smart characters.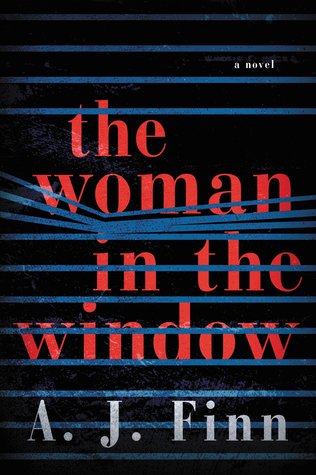 6. The Woman in the Window by A.J. Finn (mystery/thriller) — A drunk, agoraphobic woman sees someone across the street get murdered, but no one believes her. This one will keep you turning pages. Also, it's set in the city so you get extra NYC vibes.
7. The City of Brass by S.A. Chakraborty (fantasy) – Set in 18th century Cairo, a young woman discovers a world of djinn, and her place in it. Loved the pacing and character development.
Leave a comment with your favorite subway read!